A Touch to Warm the Silent Heart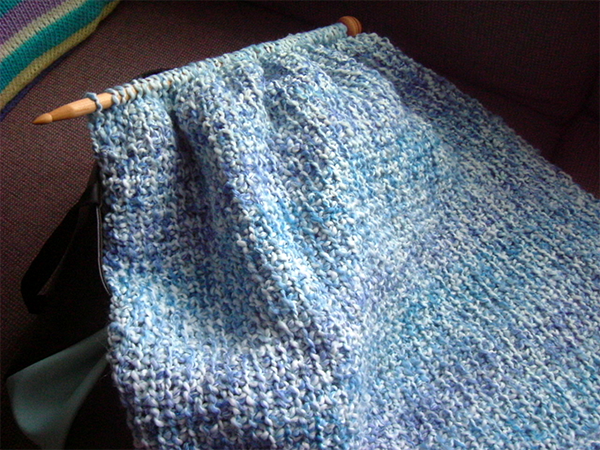 Think about the reasons people might visit a medical facility, the occasions are countless. Caring for people through ministry is much like healthcare services in this way. Together these functions seek to ease pain, heal the heart, and bring comfort to those who at times may be inconsolable. Both healthcare and ministry assist humankind as people celebrate new life, new hope and sometimes as they face limiting choices with age. Yes, healthcare and ministry have much in common.
The Prayer Shawl Ministry of Immanuel Lutheran Church in Crystal Lake is an example of one such effort. The ladies there began by providing each new baby a blanket at baptism after it was put together with loving hands and prayers were whispered over it. The prayers were not for the blanket of course, but for the unknown recipient who will one day be blessed by it. You see, it wasn't the anonymous giver that was important, but the significance of the gift showing that each child was "wrapped in God's love."
Today, these beautiful gifts carry love and compassion to people who have lost family members, those who are recovering from cancer treatment, and they have even been used as a last shroud for still born infants. They are distributed to church members, community members, people in hospice and those who may want nothing to do with religion. There are times when words just won't work but the simple love of a stranger can renew hope in something that we know to be much bigger than ourselves.
"The shawl is much more than just a physical touch," explains Sr Pastor, Larry Tieman of Immanuel. "They are a ministry of comfort first of all," he continues, "and they are a ministry of hope. They are a way to reach beyond our walls and touch others with the light of Christ. That is why we (the church) exist, to share His love," (Luke 10:27).
In recent days many articles talk about the effects of belief on healing. Sometimes a distant touch can warm a silent heart and provide a simple reminder that all life is of great value. We are grateful to partner with Good Shepherd Hospital in an effort to treat the whole person. We are privileged to be a part of a caring community of people who help others through unknown circumstances, and to provide hope.