FaithBridge - Creating Inclusive, Loving Communities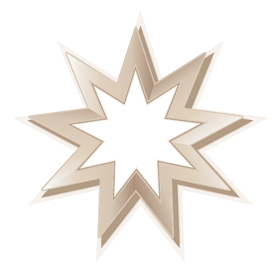 As a Bahá'í, I believe that humanity is one, and there is one God for all our Faiths. As a result of holding this belief close to my heart and a desire to put this belief into action, I was introduced to our founder, Budd Friend-Jones, whose loving-kindness welcomed me to join and serve the goals of FaithBridge along with other members of several religious traditions.
For the past three years, I have been consistently touched by the important work FaithBridge offers to our community. In a world where people are grappling with antiquated understandings of our differences, FaithBridge offers opportunities for friends of different cultures and religions to pray together, learn about one another, develop relationships and friendships. In this way, we are gradually achieving our mission of "advancing unity in diversity for the common good." Through our love and empathy for one another, and loving and honest conversations, we can better understand our true spiritual reality of being one.
Faithbridge has offered a variety of ways to build this true community. In our Interfaith Thanksgiving and Rev. Dr. Martin Luther King, Jr. Interfaith Prayer Breakfast, we have fellowship and prayer together. Yet, we saw a need to develop personal relationships, and FaithBridge offered 'Faith to Faith, Face to Face' and more recently a Salon series on different Faith-based topics. These programs give people of diverse backgrounds the opportunity to talk to one another, and after talking they see our common humanity, and witness how our beliefs are essentially in agreement. In addition, FaithBridge has also supported those who are grieving due to violent tragedy in recent years, in a variety of ways. Offering these programs galvanize me.
I am a board member as I wish to be of service to the betterment of the world by creating an inclusive and loving community. The fringe benefit is that I have gotten to know and love the like-minded people who are dedicated to this vision. Now, we walk together side-by-side in our effort to create more unity, love, peace and justice in our local neighborhoods and cities. We welcome you to join us!