Health and Wellness at Methodist Church of Woodstock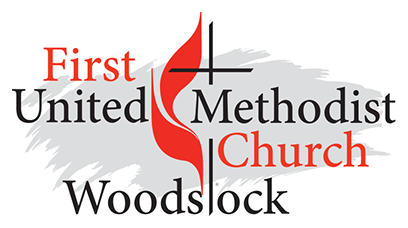 First United Methodist Church of Woodstock launched a new series called WEDS (Welcoming Education Dinner Spiritual). Our goal was to offer both Bible Study and educational opportunities for both adults and children. We have been blessed to partner with Suzanne Martinez, Congregational Outreach for the Office for Mission and Spiritual Care, Advocate Health Good Shepherd Hospital, in a joint effort to provide professional health and wellness educational opportunities to our congregation.
Our first series offered 2 Lenten Bible studies followed by the Health and Wellness education series. Two groups, one for youth, engaging grades 1-5 and the second group for adults. The youth program was titled, "Friends and Fun." It provided education on bullying, healthy friendships, generating trust with others and dialogue around what feelings and emotions look like at this age. Programming was provided in a fun, safe, welcoming and interactive environment. It was great to hear the positive dialogue between the counselor and the kids - they all loved it! The adult program focused on behavioral health issues such stress, anxiety, depression and mindful living.
In the spring we offered a continuation for the youth and additional adult classes focused on "Stress and Stress Relief." In the fall we again partnered to present: "JUULs, DABS, 40s and Goodfellas." It was an evening event for parents and other concerned community members, providing an open forum of dialogue with education on the impact of drug abuse involving the youth of our communities!