We Get It: Honest Talk About Mental Health Issues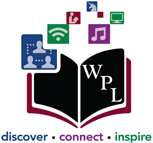 A 2016 study by the National Institute of estimates that 18.3% of Americans suffer from some form of mental illness, and this number is even more significant for the homeless—26%. As part of its effort to reach out to its community, whether housed or not, in 2017 the Woodstock Public Library collaborated with Advocate Good Shepherd Hospital, Suzanne Martinez, Congregational outreach to provide practical information and tools about mental health issues. The program consisted of seven presentations and workshops covering topics including Mental Health First Aid, Stress and Anxiety, Depression, Suicide, Substance Abuse, Homelessness and more.
As the McHenry County seat, Woodstock is a focal point for social services for homelessness, mental illness and substance abuse. The library is increasingly acting in the role of community center and, as such, it is a position to raise awareness of the issues and opportunities available. Thus, there was great enthusiasm when Advocate Good Shepherd, Suzanne Martinez partnered with the library to provide the community with a series of mental health presentations and workshops. Indeed, the staff were very excited for the programs as they see the impact of mental health issues and substance abuse on a regular basis amongst many of the library's regular homeless patrons.
During the fall of 2017 and spring of 2018, the mental health series attracted hundreds of community members, giving them a better understanding of the underlying causes of mental illness, homelessness and substance abuse. The series also brought together representatives from agencies including PADS, NAMI, pastors of local churches, Turning Point, Family Alliance and other community agencies.
The impact of the series was manifest and rippled through the community. The staff at Woodstock Public Library was more comfortable with, and better able to assist, the homeless and mentally ill patrons that frequent the library. Woodstock's mayor and other presenters were provided a forum to educate the residents on homelessness—its causes, its impacts, and what the city, county and non-profit agencies were doing to assist. Many parents and youth in the community learned about stress, anxiety and depression and how to deal with them in a healthy, proactive manner.
Woodstock Public Library's mission includes three basic concepts: Discover, Connect, Inspire. The collaboration with Advocate Good Shepherd, Suzanne Martinez, and Congregational Outreach combined all three. The community and staff discovered new options for helping those with mental illness. Agencies and individuals in need of their services were connected. And most, if not all, of the participants in the series left inspired to help address the myriad of issues connected with mental health and homelessness.