Congestive Heart Failure [Facts and Care]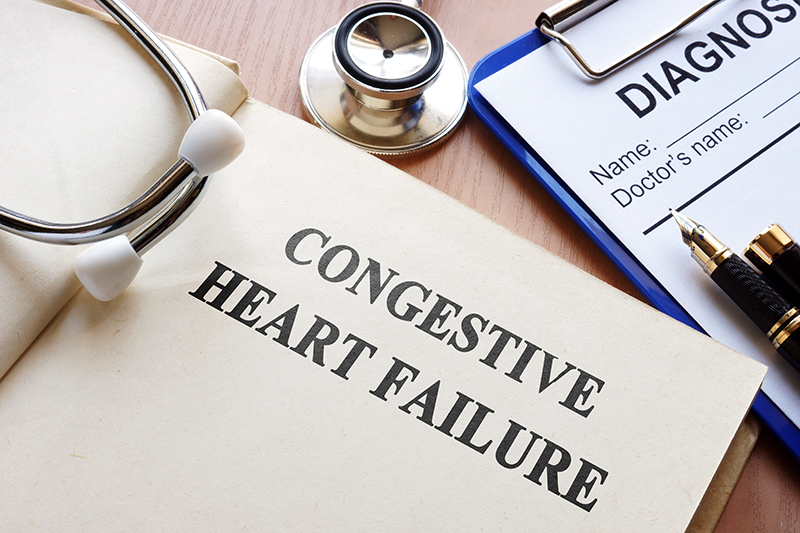 What is it?
Congestive heart failure (CHF) is a chronic progressive condition that affects the pumping power of your heart muscles. While often referred to simply as "heart failure," CHF specifically refers to the stage in which fluid builds up around the heart and causes it to pump inefficiently.
Congestive Heart Failure is a chronic condition that requires frequent evaluation and monitoring. The ongoing monitoring is done in the outpatient setting. Advocate Good Shepherd Hospital has a CHF Clinic located in the Health Management Center.
The clinic is uniquely positioned to achieve the following:
Patient Support and Education
What kind of Heart Failure do I have?
Since Heart Failure is more of a syndrome instead of a disease, It is caused by other things such as heart artery disease, lung issues, arrhythmias, obstructive sleep apnea, anemia, chemotherapy, and obesity, among other things. This will influence your treatment plan.
Can I do my normal activity? What are my limitations? What can I eat? Can I eat out? Can I travel?
Continuation of outpatient work-up
Assessment for sleep disordered breathing—60% of our patients have this which contributes to the problem
Coordination with other specialists to maximize wellness
Adjusting treatment plans based on specialist input
Patient medical management
Finding your dry weight (your weight without fluid retention) and creating a plan to keep it there
Adjustment of medications to maximize their effects letting your heart pump improve
Working on deconditioning of your muscles
Coordination of care
Facilitating communication between your Primary Care Provider, cardiologist and other specialists
Cardiac rehab if appropriate
Home Health Care
Wound care, Anticoagulation Clinic, Diabetes Care, bariatric care—all these are available in the clinic
Good Shepherd's Heart failure Clinic is located in the Health Maintenance Center in the Out Patient Pavillion. If you want to contact us for questions or appointment, please Call 847/842-4460.