CT Calcium Score Test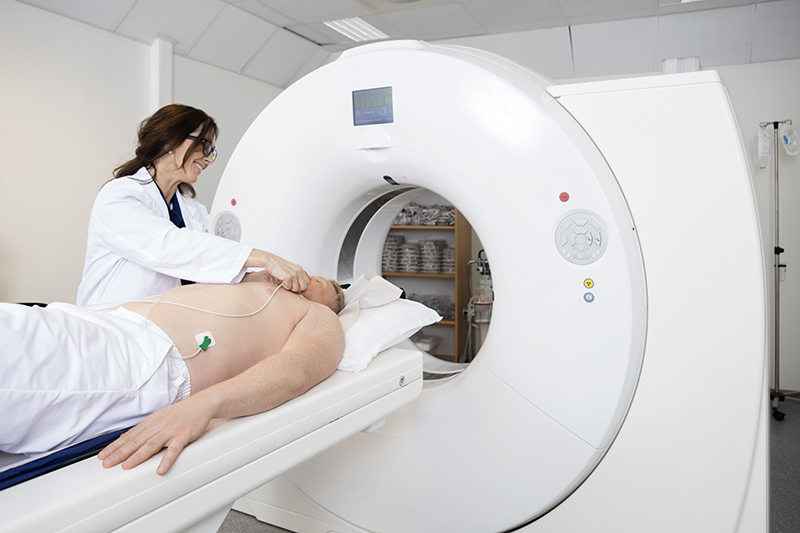 The CT Calcium Score test uses a CT scan to measure the amount of calcified plaque in your coronary arteries. The test measures your "calcium score, which helps your doctor calculate your risk of developing coronary artery disease (CAD).
The screening is recommended for people who have at least two risk factors listed below:
Diabetes
High Blood Pressure
High Cholesterol
Family history of heart disease
Men greater than 45
Women greater than 55
Overweight
Smokes
No special preparation is required before a cardiac CT for calcium scoring. You should continue to take your usual medications. No medicines or injections are required and it takes about 10-20 minutes to complete.
The test result is given as a number, called a Coronary Calcium score. It can range from 0 to over 400. After your test is completed, the results are provided to your physician's office and you will receive a phone call from a registered nurse who will explain your score and the results. You will also receive the results in the mail.

The more evidence of calcium and thickening that is seen in the inside lining of the arteries, the higher the score. The higher your Coronary Calcium score, the more likely you are to develop heart disease or have an event such as a heart attack or stroke. After the test, you and your physician can discuss the results and determine what if any changes to your care or lifestyle are required.