God Does Not Will Our Suffering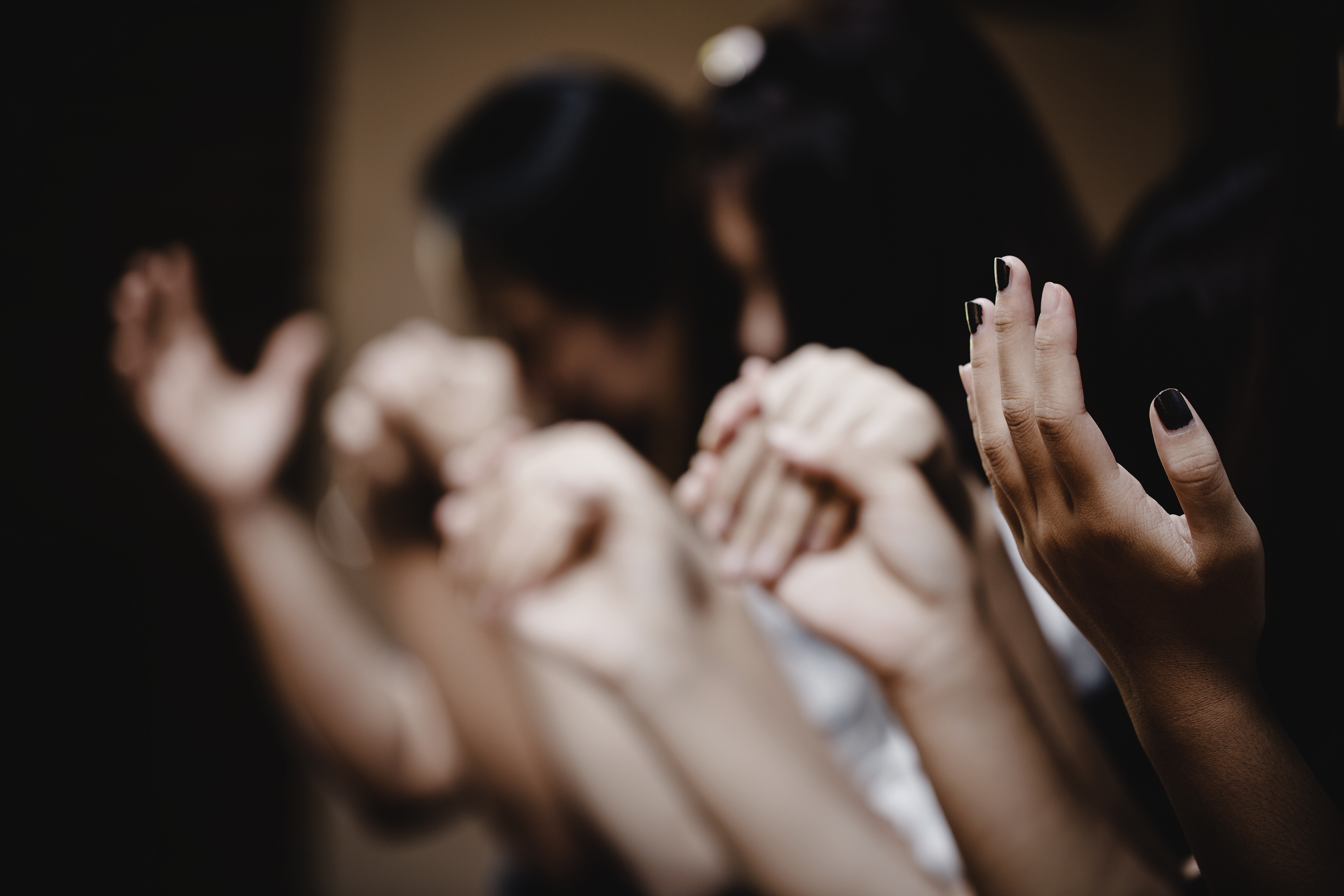 When an 18-year-old child in Uvalde, Texas shot and killed 19 younger children and two teachers at the Robb Elementary School, I howled with grief on the floor of my church office. I had done the same nine days before, when five people were hurt and one killed leaving church services in Laguna Woods, California. And one day before that, when 10 people were gunned down in a supermarket in Buffalo, New York. So it is perhaps no surprise that I also shed tears in our pulpit on the Sunday after we learned of the tragedy in Uvalde.
That day, I invited our congregation to ask a big question: As a community of faith—in a nation that now has more guns than people1—what is God calling us to do?
Since then, a group of church members has been meeting faithfully each month to do just that. Each time we come together, our first focus is on building community with each other, sharing deep griefs and impossible hopes, creating the trust we know we will need. From there, we draw from the wisdom of the room to determine the meeting's agenda. Sometimes, we ask each other questions. Most times, we consider initiatives that catch fire in the group. It is possible that in months to come you will hear about community projects from us. Groundwork is, as you read this, being laid. (If you have ideas or energy to share, you too are invited to come along on this journey. I can be reached any time by email: [email protected].) What we have found is that the conversations are, in and of themselves, a rich faith practice—worthy of our attention and time. Because they help us remember core truths about God.
One that keeps coming back? God does not will our suffering.
Too many people have been hurt by the false teaching that God arranges human pain for some 'greater good' of God's own devising. Cruelly, some folks seem especially determined to speak this nonsense when children die in school shootings. At the First Congregational Church of Crystal Lake, we are learning to say loudly that God does not ever will suffering. What God does do in our suffering is meet us there.
God comes to us, in solidarity, with a face stained by tear lines, to steady us when we reach a point when we cannot steady ourselves; to take the things of death and wring from them resurrection; to refuse to let the void of violence have the final say; to show us that there is love to be proclaimed, even in the most frightful of places; to tear open the heavens, meet death and every danger, and speak life into this mess.
At our church, the issue of gun violence weighs heavy. We are broken, and frightened, and bone-tired. But we are leaning on the God who meets us in the midst of fear and sorrow. Because, as followers of God in Christ, we are done sitting still. We are determined to go out into God's world and work at this issue as we never have before.
For our children, for our loved ones, for you reading these words.
As people of God, we must.
---
1 https://www.washingtonpost.com/news/wonk/wp/2018/06/19/there-are-more-guns-than-people-in-the-united-states-according-to-a-new-study-of-global-firearm-ownership/