Ministry is Changing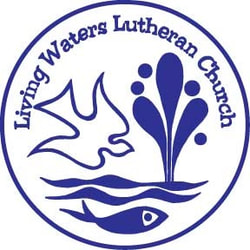 Ministry is changing. Like so many congregations, we at Living Waters Lutheran Church in Crystal Lake had to adapt to a global pandemic and how we share the grace of Christ. There have been significant challenges in the past two years, but with those challenges come opportunities for ministry, especially new types of ministry.
It started in prayer as a congregation. We were asking God to show us how we could be of help in such a hard time. One of the effects we had noticed developing from the pandemic was higher rates of mental healthcare needed. Referrals for mental health were the highest I had ever seen in my years of ministry.
While we still believe the Church's primary roles are to provide a safe space, presence, listening, and referral for people to get the mental health help they need, we wanted to do more. We have partnered with Advocate Good Shepherd Hospital's Coordinator for Congregational Outreach, Suzanne Martinez, to assist securing speakers, creating communication pieces and supporting this initiative to continue to help break the stigma of behavioral health and connect us with the resources, help and support needed to serve our communities. Building relationships through these partnerships is critical and a blessing. One comment we kept hearing was people didn't know what resources were available in our county and how to get professional care started.
In this we heard God loud and clear. We could share grace by being that connection in the system, by inviting mental health organizations into our congregation, and streaming their message out on our platforms. We pray that this series is informative about options for mental health services and directly introduces people to the help they need. We also hope this work breaks down stigmas in faith communities surrounding mental health.
We have been blessed to hear all kinds of mental health topics so far, including: seasonal depression, domestic violence, mindfulness and goals, mental health first aid, and building healthy relationships. We even had one session in Spanish for Spanish Language Mental Health resources in our county! So far we have partnered with trusted organizations like NAMI, Turning Point Inc, Advocate Health and more. Coming up this fall, we have booked talks on teen mental health and bullying. We hope you can join us!