To the Pure - A Challenge of Perspective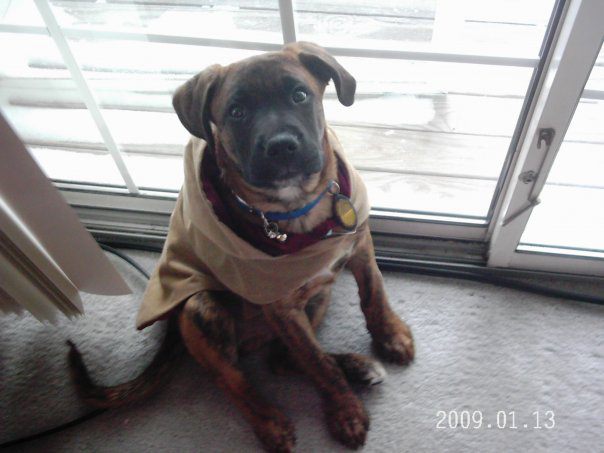 The Apostle Paul talks in his epistle to Titus about perspectives. Paul admonishes Titus, his son in the faith, that: unto the pure, all things are pure: but unto them that are defiled...nothing is pure; but even their mind and conscience is defiled (Titus 1:15 KJV). We are not born with prejudices, we are taught prejudices. We learn many prejudices because of their role in our survival.
Before I met my puppy, Ali, I was terrified of dogs - small dogs, big dogs - they all had teeth as far as I was concerned, and thus they posed a threat. The bigger the dog, the greater my trepidation. As I became an adult, I adopted the phrase "I just don't like dogs" when I was around friends/family pet owners. That would keep any unwanted changes to my perspective of what I began to come to protect: my ideas, and thus my feelings, about dogs (and on some occasions, their owners too).
My prejudices were fed from the fear that dated back to the age of seven when I encountered our dog's unpredictable behavior. Until the day that my life was changed when an intruder broke into my home at 2:36 a.m., I never thought there was room for a pet in my life. A lens can change a perspective in an instance. After that morning of the 26th, the search for my dog finally ended with my new pup, Ali. He was placed on my lap, curled in a ball, when the breeder said to him, "Puppy this is your mother." He raised his head, looked at me, and curled back up on my lap. Instantly my heart was his forever. He is still my baby.
Following Paul's admonishment on perspectives, my own perspective began to change about pets in the days following that frightening morning. Would I continue to be informed by a childhood perspective? My convictions in pastoral ministry are charged by perspectives. So, I often find myself asking, "How many times have I looked at someone and had thoughts about them based on my ignorance and prejudices? Is transformation a result of some cosmic transference to replace our ideals? What is the meaning behind my perspective?" In our world of recurrent unrest, I am often reflecting on these perspectives.
Challenges to my established way of thinking are seldom welcomed, but since I have been the proud owner of an Akita/Boxer mix, I'm certainly more aware of opportunities to change my perspective.