Cardiac Rehabilitation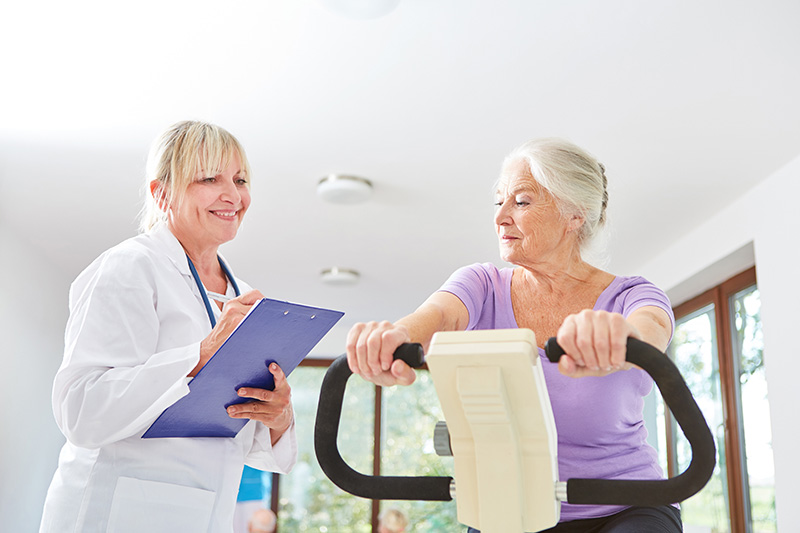 Cardiac Rehabilitation, commonly called cardiac rehab, is a supervised, individualized exercise and education program for those with heart disease. An outpatient service at Good Shepherd Hospital, it is a critical step to full recovery. Physician referral is required for entry.
Why?
The purpose of cardiac rehab is to give patients the tools, knowledge and motivation needed to fight the progression of cardiovascular disease. The primary goal is to enable patients to reach their optimal physical, psychosocial and social functioning through exercise training and lifestyle change.
What?
Cardiac rehab includes prescribed exercise to improve cardiovascular fitness (without exceeding safe limits) and education about cardiovascular risk factors. The education program, along with referral to other outpatient services, focuses on ways to slow the progression of heart disease.
Topics include:
smoking cessation
lipid management
hypertension
weight loss
diabetes
safety
healthy eating habits
psychological well-being/stress management
...and more!
Who?
Cardiac rehab benefits individuals with a history of:
heart attack
coronary artery bypass graft surgery
stable angina
heart valve repair or replacement
PTCA or coronary stenting
heart transplant
heart failure with or without ventricular assist devices
those with peripheral artery disease.
Cardiac rehab is generally covered by most health insurance companies with an order from a physician.