How garlic can contribute to colon cancer prevention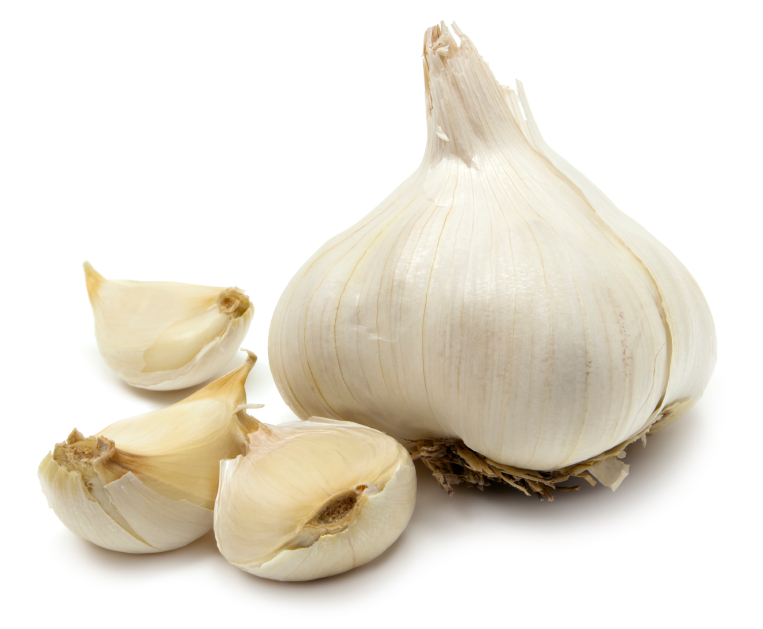 Want to reduce your risk for colon cancer? Consider heaping on the garlic at mealtime.
The American Institute of Cancer Research (AICR) recently released a list of six steps that could prevent half of colorectal cancer cases. The list includes some common cancer-fighting recommendations, such as maintaining a healthy weight and staying active, but experts recommend enjoying plenty of garlic, too. Other strategies making the six-step list are to eat more fiber, avoid red or processed meats and limit alcohol consumption.
The recommendations stem from an AICR report on the impact food, nutrition and physical activity have on colorectal cancer prevention. In the section outlining the benefits of certain foods, the report points to the anticancer effects of garlic's allyl sulphur components, suggesting they inhibit the formation of colon tumors.
While healthy eating may be beneficial, the very best colorectal cancer-fighting strategy is screening, according to Dr. Kevin Liebovich, a gastroenterologist at Advocate Condell Medical Center in Libertyville, Ill.
"Screening is the most effective tool we have for saving lives and preventing the disease," Dr. Liebovich says.
Colorectal cancer, commonly called colon cancer, starts in the colon or rectum. Several methods are used to screen people for the disease, according to the National Cancer Institute. They include high-sensitivity fecal occult blood tests; tests that detect tiny amounts of blood in the stool along with DNA biomarkers linked to colorectal cancer; and sigmoidoscopy, which uses a flexible lighted tube with a lens for viewing the rectum and sigmoid colon and a tool for removing tissue.
But the most common screening for colorectal cancer is colonoscopy, which helps find ulcers, polyps, tumors and areas of inflammation or bleeding in the colon and rectum. The colonoscope used during the procedure can reach upper parts of the colon that are not accessible with sigmoidoscopy.
Polyps detected during a colonoscopy can be removed before turning into cancer. If cancer already has developed, a colonoscopy can detect it early, when it's easier to treat and treatment is more likely to be successful.
Dr. Liebovich calls colonoscopy the "gold standard" when it comes to colorectal cancer screening.
The death rate from colorectal cancer has been dropping for several decades, according to the American Cancer Society (ACS), which attributes the decrease in large part to an increase in screenings. The ACS recommends colonoscopies starting at age 50 for men and women at average risk for developing colorectal cancer.
Of cancers affecting both men and women, colorectal cancer is the second leading cancer killer in the United States.
The high mortality rate is behind Illinois-based health system Advocate Health Care's partnership with the ACS to commit to screening 80 percent of patients age 50 and older for colon cancer by 2018.