Let's Eat Together!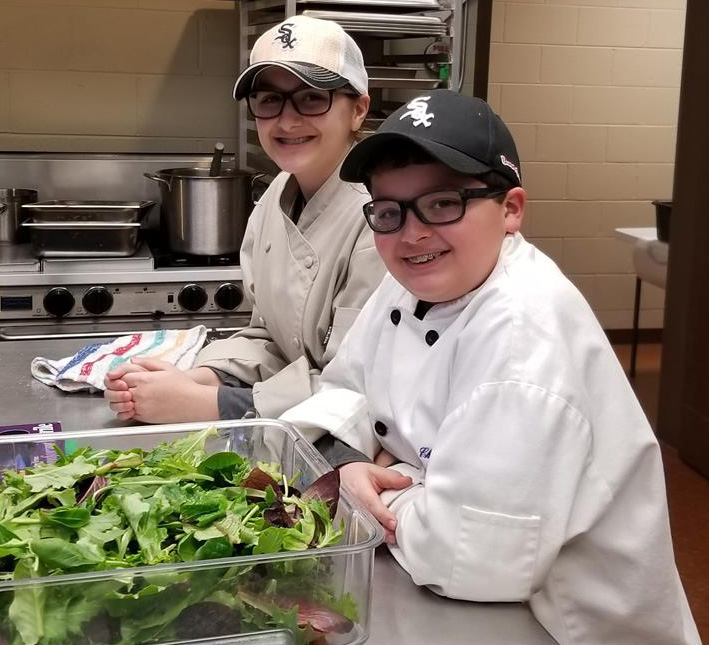 A chef prepared Free Community Dinner offered by St. Mary's Episcopal Church
St. Mary's Episcopal Church, located at 210 McHenry in Crystal Lake IL, offers a Free Community Meal prepared by a chef on the third Saturday of every month. Dinner is served from 5-7 p.m. and no RSVP is required for this family friendly event. The "Let's Eat Together Program" is in its third year and draws people from all walks of life and is intended to be a "night out restaurant style experience" complete with hosts, servers, bussers, white table cloths and flowers.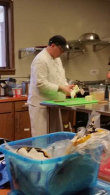 The meal is open to anyone and everyone, no questions asked. If you come you are welcomed. When you walk in the door everyone is greeted and taken to a table by our host. Servers will come to your table and tell you about the menu for the evening and start you off with a beverage. The food comes to the table plated and when you have finished your meal the servers will clear your table and bring dessert.
The purpose of the meal is to provide a good, nutritious, meal along with great hospitality, welcome, and a chance for people to get to know one another. We have served a number of people in need who would not otherwise have a meal, we have people with children who would not be able to afford a night out, we also have seniors on fixed incomes who meet up with friends. In addition, people from the neighborhood attend as an opportunity to connect with others. It is a great night out and it brings people together. The food does not disappoint! Our goal is to serve all people with dignity, respect, welcome and hospitality.
The meal has also proven to be a wonderful volunteer opportunity for scouts, high school students seeking community service hours, and other young people and adults seeking to take part in a fun event that makes a difference in the community and in people's lives. All volunteers are also invited to take a break and have dinner with us.