Partnerships for Prevention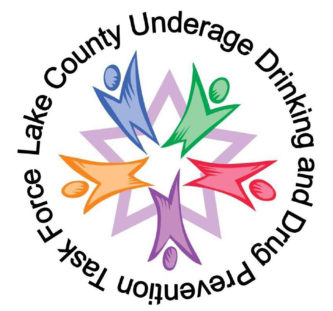 As the Lake County Opioid Initiative (LCOI) and the Lake County Underage Drinking and Drug Prevention Task Force (Task Force) head into 2019, I wanted to emphasize how important partnerships are to our organizations. Our partnership with Advocate is a perfect example; about 5 years ago I was invited to provide a talk at the Good Shepherd advisory management group. At this talk, I met Suzanne Martinez, Congregational Outreach for Advocate and was asked to sit on that advisory group. Suzanne introduced me to her boss Fred Rajan the Vice President of the Office for Mission and Spiritual Care and the rest as they say is history. This initial education session led me to working on drug prevention community initiatives for the next three year, specifically targeting prevention education on Marijuana.
Since then LCOI and the Task Force have collaborated on at least 10-15 (truthfully I have lost count) educational events for our shared communities, Suzanne Martinez serves a member of the Task Force Board of Directors and Fred Rajan is a member of LCOI.
The opportunity to work together on the management committee has led the Task Force to developing a great relationship that we did not have with Wauconda School District 118. The Superintendent of District 118 was also on the advisory group this started the engagement in adopting our programs to the community. This relationship opened the door to a collaboration that continues to flourish. From the District 118 partnership we are presently exploring a new partnership with SEDOL (the Special Education District of Lake County).
So just one 30 minute talk about medical marijuana in 2013 has led to an amazing partnership with Advocate and numerous other organizations. I hope that I am lucky enough to find more partnerships like this in 2019. These partnerships have had positive benefits to the community at large.